Get the Best Garage Clearance Experts in Kingston upon Thames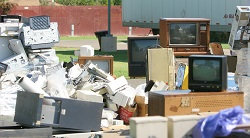 Garage spaces, although meant for your cars, are seldom used for only that purpose. More often than not, the garage also turns into the extra storage space for things that you no longer need or use. If you don't keep a check on the junk that you keep putting in your garage, very soon it can turn into a dump yard and you might run out of space to park your car in. If you are one of those few people who have let things slide and are looking for someone to help them with garage shed clearance Kingston upon Thames, then all you need to do is get in touch with Rubbish Removal Kingston upon Thames. Let us do the back breaking hard work while you sit back and enjoy a relaxed weekend. Our professional garage clearance services are very popular in the KT1 and KT2 postcode areas, both for the quality of services we provide and the reasonable rates that we provide them at. To try our garage rubbish removal services out for yourself, even on a one-off basis, give us a call today on
and speak with one of our clearance representatives.
You Don't Have to Do the Hard Work Alone, Call Our Garage Clearance KT1 Experts
Clearing up the garage space yourself can be challenging, not to mention the time and effort it will require. Most of your will hate doing it, but if it is something that needs to get done, you don't necessarily have to do it alone. Our garage clearance experts in Kingston upon Thames are only a phone call and drive away. Over the last few years, we have handled enough garage junk removals to know that most people regret doing it themselves, yet some of you may think that hiring professionals can be a waste of money. Let us tell you that it doesn't have to be if you hire the right garage clearance company. We offer extremely competitive rates compared to any other company in the KT1 region and all this without compromising on the quality of service. In fact, we are a stark example of how good service does not always mean expensive. Call
now for a free consultation!
We Have an Outstanding KT1 Garage Clearance Team of Experts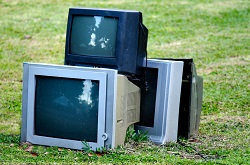 Our KT1 garage rubbish removal experts are highly trained and efficient. With a little bit of guidance from you, they will quickly sort out your junk into what you wish to keep and what you want to throw out. They will even take away the waste and sort the rest out for you in boxes so that you can organize your garage space better. When you hire Rubbish Removal Kingston upon Thames in KT2, you save yourself the trouble and risk of moving large and/or fragile items by yourself. Our garage shed clearance experts have the required expertise and experience to correctly move around all kinds of objects and ensure the safety of people and property around. They will even go as far to make an inventory of everything just to ensure that you are better equipped to keep track of everything in storage in your garage. This is especially helpful if you are moving out of your old home and into your new one.
Let Us Handle the Garage Clearance in Kingston upon Thames!
With recourse to such cheap and efficient Kingston upon Thames garage clearance expertise, why bother going to all that backbreaking trouble yourself. If your free time is limited, wouldn't you rather spend it with friends and family instead of toiling over old furniture and broken toys in your garage? So give us a call now on
to help with your garage waste collection in Kingston upon Thames. Save yourself some time and money. Our garage junk collection teams will take care of everything for you and when we are done, you will have a clean and organized garage with more space to use.